June 23, 2013 — Kickstarter: Monsters of Shamisen CD!
While we continue to sell our old albums, God of Shamisen has technically been inactive for a while now. (We will return with new music, I promise!)
But in the meantime, our good friend and shamisen player Kyle Abbott is trying to fund the new Monsters of Shamisen album, which feature's GOS's very own shamisen master Kevin Kmetz!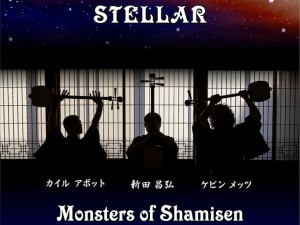 Check out the KIckstarter campaign right here!
And as of this writing, the campaign has almost expired!! (It may be over by the time you read this.) But if you can, check it out and please help their project!
Thanks, everybody! And look for new GOS soon…